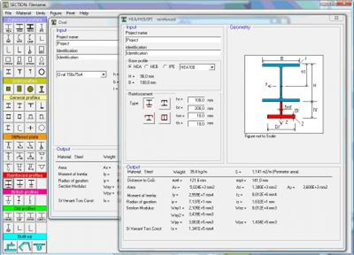 SECTION is a section property program. Totally 64 different profile types can be chosen from an icon menu on the left of the screen
​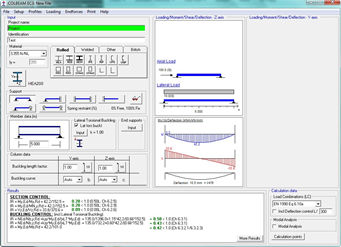 COLBEAM is a beam- and column program. The program is based on Eurocode 3.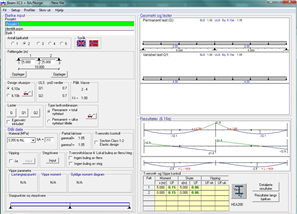 BEAM EC/BEAM EC3 is a Continuous beam program, calculating moment, shear and deformations of a one to 5 span beam. Beam is available in two versions. One version, Beam EC and Beam EC3. Beam EC3 includes code-check according to EC3.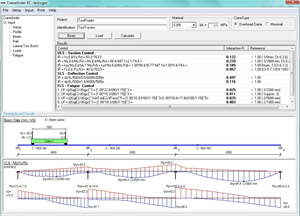 The program CraneGirder EC3 is a program for control of a runway beam or a monorail based on Eurocode. The beam can have 1-10 span with different beam sections in the different span. "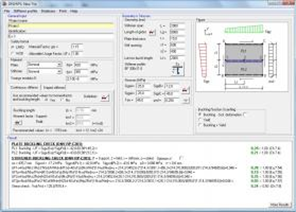 STIPLA is a main menu program for stability control of plate/stiffener/girder. The program is based on DNV-rules.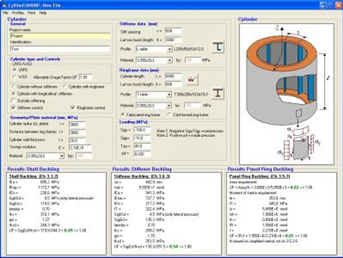 CYLSHELL calculates stability control of circular shellplate/stiffener/ringstiffener according to DNVGL C202. The control can be based on LRFD (Load and Resistance Factor Design) or WSD (Working Stress Design) design method.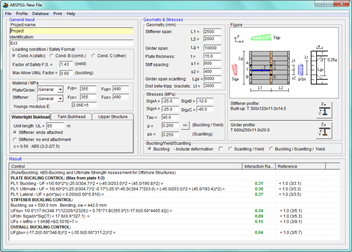 ABSPSG is a program for calculating a stiffened panel according to ABS Offshore rules. The program controls plate, stiffener and girder.